I guess nothing should surprise me about the Lost Creek Wilderness Area. I have hiked these trails numerous times over the past several years. With every trek came new sights and memorable experiences.
Today I came across a Smithsonian Magazine article (Smithsonianmag.com, 2014) about this place. And I had read in another article printed in our local paper (Rappold, 2009) that Lost Park was one of the last refuges for American Bison. The tallest peak in this wilderness area is named after this historical tidbit: Bison Peak (12,400 ft). And to think I had walked through this park just a few days ago without knowing the historical significance is yet another testimony to this wonder-filled place.
On this trip I was accompanied by a friend, Clay, who chose me and this place to help prepare him for his 500-mile hike of the Colorado Trail, just a few short weeks away. Since I had hiked this trail a couple years ago and used this exact route for my training, it seemed logical for me to join him. And it was indeed a pleasure for me. My book, Purpose on the Colorado Trail speaks of my training on this trail.
We started on Friday after work and met at the Ute Creek Trailhead along Colorado Highway 77, bordering the southwestern perimeter of the wilderness area. Nearly seven miles and 2300 feet elevation gain later we selected our camp site just a few steps off the Lost Park segment of the Brookside-McCurdy Trail.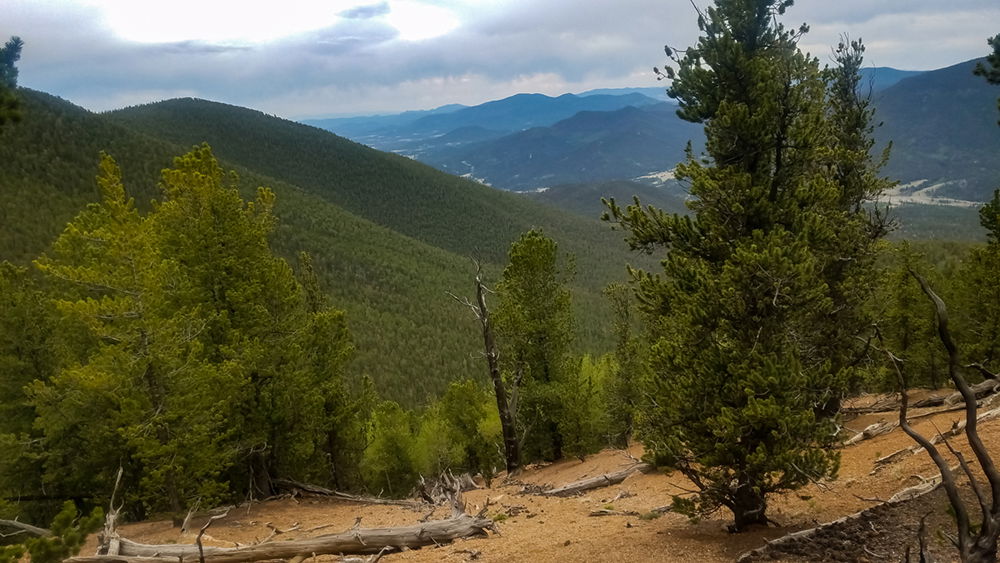 Rain was forecasted, and so it was no surprise that the first part of day-two of our hike was wet. We made our way into Lost Park and then eastward along Wigwam Trail. The day grew less rainy with emerging iconic views of open marsh areas among rising granite spires and split domes. These rock formations are some of the most fascinating within the Rocky Mountains. As the day progressed, the clouds gave way to the sun as we rose out of the creek basin onto Goose Creek Trail and into views that surrounded us with these formations up close. Simply spectacular!
Just a few miles into our next trail turn-off onto McCurdy Park Trail and down into Refrigerator Gulch, a storm hit. We quickly hid among the rocks into a cave formed by a large boulder that had settled onto other large boulders. The rain coursed through the gulch, driven by heavy winds and hail. We watched as trees bent to the will of nature.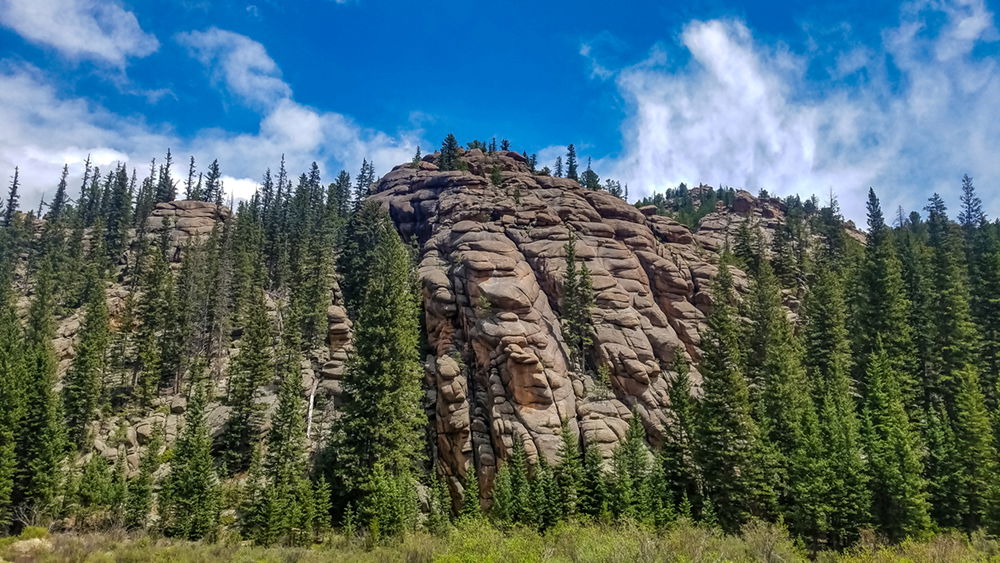 A short time later we began to rise out of the gulch with more amazing views and then eventually down into our camp for the night. It was a 20-mile day.
The next morning, we were on our way up into McCurdy Park before 7am. We met up at the campsite of another couple of hikers who obliged us with a gallon of freshly purified water. This saved us the chore of filtering our own. After a quick but friendly conversation we continued up the trail to turn once again onto Brookside-McCurdy Trail to lead us to the most stunning views of the trip.
The wind was relentless above tree line, but the views of several mountain ranges and the mesmerizing terrain of this trail made the wind a non-factor. A clear view of Piles Peak and the Sangre de Cristo range was to the south, directly to the west was the Sawatch Range distinctly showing off all the Collegiate Peaks, and to the north were all the prominent summits of the 10-Mile Range near Breckenridge. All were snowcapped with all the beauty we have come to expect of springtime in the Rockies.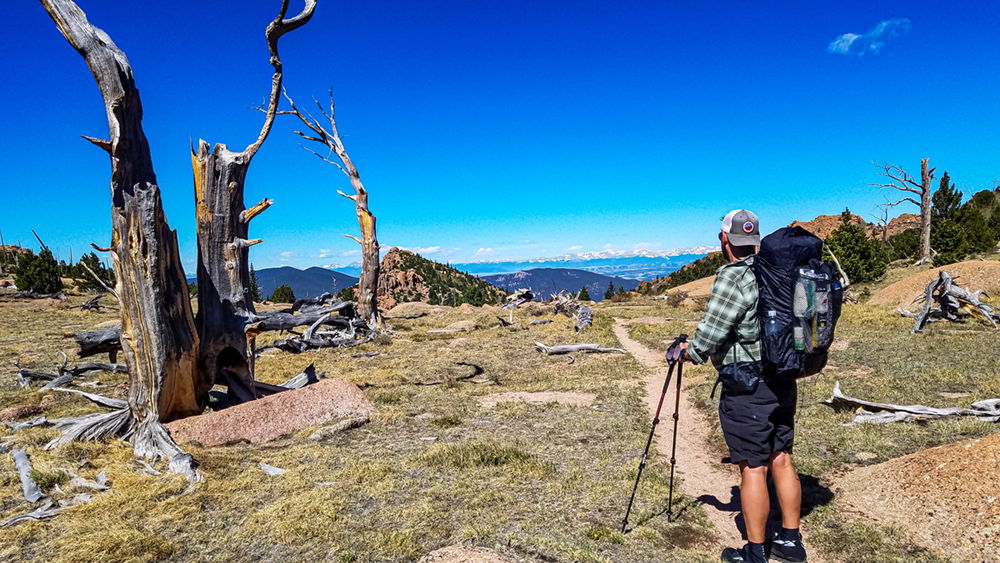 The trail meandered through the rolling hills just below McCurdy Mountain until we arrived onto the open tundra at the foot of Bison Peak. Then our 5-mile, 4000-foot descent back to the Ute Creek Trailhead began.
We arrived 44 hours from the time we began, after hiking 40 miles and 6700 feet of elevation gain. It is a great hike for hard training, like we did. It is also good to stretch this out over several more days, taking your time, and enjoying everything this historic place has to offer.
Please also read an earlier post for more information on the area and trails.
---
References
Rappold, R. S. (2009, July 1). Lost Creek Wilderness is a hidden treasure. Retrieved from The Gazette: https://gazette.com/news/lost-creek-wilderness-is-a-hidden-treasure/article_cfdde03f-5138-5529-abc0-4255b6038b63.html
Smithsonianmag.com. (2014, August 3). Lost Creek Wilderness. Retrieved from Smithsonian Magazine: https://www.smithsonianmag.com/travel/lost-creek-wilderness-180952526/