Time is unforgiving. I hear the frustration. People just want to fast forward to the other side of 2020 and get back to their previous normal. It's a reasonable reaction; it's a desirable expectation.
All this reminds me that we humans are so quick to forget. We don't realize how good we have it until something worse happens to us. In spite of the temptation, we should not be eager to get to the end of this year. Sure, there were challenging days in 2020 for many people. For some there were devastating days. But allow me to shine a light on what is not so easy for some people to see.
Days like so many this past year allow us the opportunity to humble ourselves because we really have little control of external forces, to pause and appreciate the good in our lives, to remind us of how precious our family and friends are, to honor the future by respecting and acting appropriately in the present, and to pay respect to our greatest asset: time.
There are experiences for us to appreciate in every passing day; days that add up to years; years that define our lifetime. There is an intrinsic value in even the worst of times. My mother grew up during the Great Depression. The stories she still tells are humbling and inspiring. I hope the stories I tell about my life, although not through the same perspective of those who came before me, will have the same affect. I hope by the time I leave this place that my life will have been inspiring to some person in some way. Surely, I will succeed in this if I take my own advice regarding humility, appreciating the good life I have, and valuing the good people that surround me every day.
This year, despite what was broadcasted daily on common media outlets, presented many great opportunities to inspire and to live our best life. As evidenced by all the negativity around us, it seems too many people did not recognize nor constructively engage in these opportunities.
As for me, I adjusted. My glass is still half full; there are few days where I see it otherwise. We all adjusted in some ways. For those who embraced the challenge and learned to look above and beyond the proclaimed doom-and-gloom, you too likely had a net positive in your year. One of my positives for the year was that I had yet another excellent hiking experience with great people.
The hiking highlights of my year included ten great day-hikes near Colorado Springs, a couple more alpine lake hikes in the Sangre de Cristo Mountains, and several multi-day backpacking trips (20 days living in the wilderness):
March – 106 miles on the Arizona Trail (AZT)
June – 40 miles in the Lost Creek Wilderness Area
July – 83 miles on the Collegiate East Route of the Colorado Trail – this marked my completion of all alternate routes of the CT.
September – 50 miles in the Flat Tops Wilderness Area in Colorado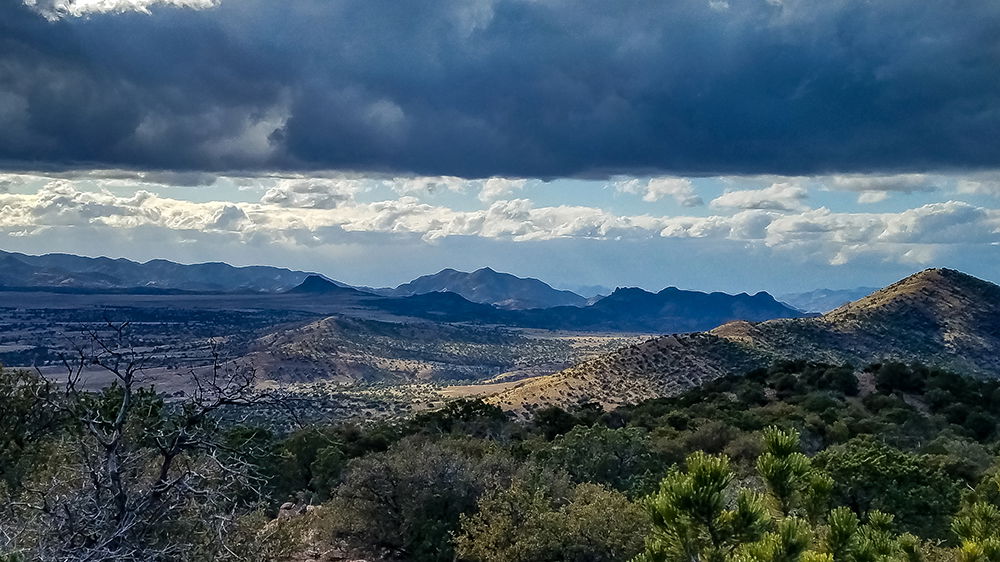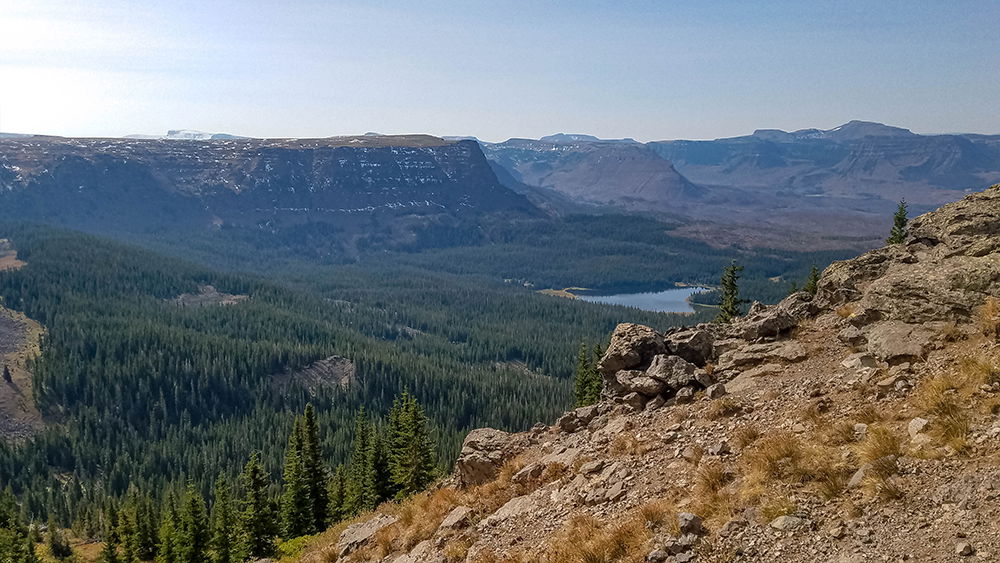 To be sure, I'm not quite done with 2020. I'm expecting several more fantastic outdoor experiences will come my way before the end of the year. But I'm also thinking about what 2021 will bring.
At the moment there are a few hikes on my list for 2021: continuing my AZT hike, doing more of the Continental Divide Trail (CDT) in Colorado, and some extended time in the Sangre's.
AZT
After I ended my time in Arizona on the AZT last March, the plan was to come back in consecutive years until I finished the trial. It's 800 miles long; I completed 106 miles earlier this year from the Mexican border to Sahuarita Road and Highway 83 outside of Tucson. The plan was for me to start next year where I ended this year and hike through the Rincon Valley and Mountains (Saguaro National Park), through the Santa Catalina Mountains, onto the Pusch Ridge Wilderness, and into Oracle (122 miles). So, my plan for near the end of March 2021 is to head back to Arizona.
CDT
In the later part of May or early June I've been invited to hike with a friend as he intends on starting his CDT hike in April heading north from the Mexican border in New Mexico. I'll meet him somewhere in southern Colorado and hike north with him for a week or so.
Sangre's
I have 12 more lakes I'd like to see in the Sangre de Cristo Mountains in Colorado. I would like to take several long weekends to chain a few of these lake hikes together. For instance, I could make North and South Crestone Lakes a two or three-day adventure. Another long weekend could include hikes to Cherry, Cotton, and Rito Alto Lakes.
These are my plans today. Some of this will likely change, but this is how it all starts – with a little dreaming.
Although time is unforgiving, and I don't know if my plans will be thwarted by things yet unknowable, I do know that I will have great experiences to appreciate and record in my timeline – great experiences to share with you. And I do know that I'm very much looking forward to it all – even with adjustments!
Please subscribe to my YouTube Channel to see more of what makes my glass full.
Happy trails, my friends!