This past year has been… well, I really don't have a word for it without sounding cliché. But it certainly was a season of change and focus. David on Earth was no exception. For instance:
We decided on a mission: Our mission at David on Earth is to encourage and inspire everyone at any age to get more active and to live healthy, happy, and longer lives. We focus on hiking and backpacking, the gear we use, and ways to help everyone stay vertical as long as possible!
We started designing again. This time we put our creative minds on ideas to inspire healthier living through hiking and backpacking. We shopped a few fulfillment companies who could put these ideas onto apparel and other common items where people could be reminded and encouraged as often as possible to take in a little more nature. Here is the outcome: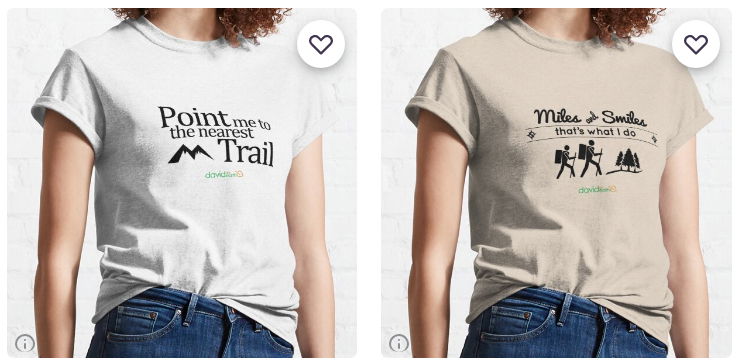 There are more designs coming. And we encourage you to spread the love of the outdoors wherever you go with one of these gems. Shop our store to see the variety of items on which these are printed.
We decided to take on patrons. We have also opened access to special content for those who would like to become patrons. A patron is one who believes in our mission and generously supports our efforts. In return for that support patrons are treated with comprehensive hiking and backpacking trip planning and training guides, a large library of stock photography, free merch, and our most valuable offer to review gear and help you plan your next big backpacking trip. Check out our Patreon page for more details. We hope there is something in here for you and your friends.
More Content. This year we have set a goal of at least doubling our video content on YouTube and also on our website.
If ever there was a time for the world to take in a deep breath of nature, appreciate the wonder that surrounds us, and find a little more peacefulness, now is that time. We at David on Earth have set out to do our part in making this a better world for more peace and freedom loving humans.
I hope you join us. I have a feeling that it's going to be great!